Need some free informational texts on just about every subject?   Your student might like to try one of these websites.  Feel free to explore teacher resources and curriculum as well.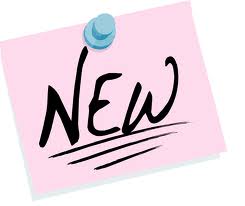 Newsela- is a free resource that has all kinds of articles rewritten for different lexile levels.  There is a quiz with each article with SAGE-like questions.  You will need a free account.
Smithsonian's TweenTribune - is by the Smithsonian people.  Like Newsela, this site has interesting, timely articles written on different lexile levels and you will need a free account to access the articles
 Wonderopolis - is a website that encourages exploration and curiosity.  Each "wonder" has supporting materials with it - vocabulary, text and a video.
This is one your students will need a device or computer to enjoy fully.
Google News Archives Primary Documents, all scanned and ready for your students to access.  A treasure of newspapers, some as far back as the 1700's.  Fascinating!
DOGO News This one has a little bit of everything:  news, books and even movies.  This site asks for reviews from students - a perfect way for students to write for an authentic audience.  This is a "robust"  online network.  Give yourself some time to explore it if you plan on using it  You will need a free account with this one, too.